One of the most beautiful capitals in the world
Why people love Budapest
Read more about the Hungarian capital!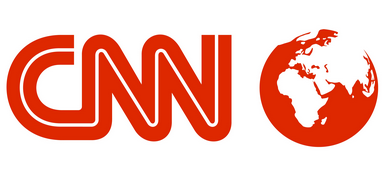 Lots of tourist attractions and activities
Budapest is very famous for its beautiful buildings and historical sights. You can enjoy the splendid view of numerous tourist attracitons such as the Heroes Square, the Chain bridge, the Parliament, the Buda Castle, the Gellért Hill, the St. Stephen Basilica etc...
One of the most visited tourist attractions of Budapest are the world famous baths, such as Széchenyi Bath, Gellért Bath, or Rudas Bath.
The Hungarian National Opera House is one of Europe's most beautiful opera. You can ask for more information about the programme from our colleagues.
You can find a great jazz concert in the city centre almost every day of the week in this vibrant capital. You can get more information from our colleagues.
Hungary and especially Budapest leads in the number of street food restaurants throghout Central Europe. It is an unforgettable gastro experience.
Very reasonable prices
The price level is significantly lower in Hungary than in Western Europe. Obviously it includes the plastic surgery prices is, as the following table shows it. You can save about € 4000 on average, if you choose a Hungarian clinic.
| Type of plastic surgery | Avg. European prices | Avg. Hungarian prices |
| --- | --- | --- |
| Breast augmentation | € 5700 | € 2770 |
| Liposuction | € 6200 | € 2500 |
| Tummy tuck | € 8100 | € 1800 |
| Eyelid surgery | € 4100 | € 900 |
| Butt lift | € 5900 | € 1600 |
If you would like to read more about our clinic's main benefits, click the button below!
Get in touch:
You can call us on the following phone number, or fill in our registration form on the right hand side.
What our patients say about us:
I was completely satisfied with everything, the nurses did their job beyond expectation. I am so grateful for you, I can feel like a woman again. Thank you for the great attendance, everyone was extremely nice: my surgeon, the assistants and the nurses!!! I owe eternal gratitude to: Dr. Miklós Molnár, Marianna Bojer, Szilvia Vincze and to everyone who helped me through the process to feel like a woman again. THANK YOU!!!!

I've always been dissatisfied with my breasts, and been suffering from lack of self-confidence because of their small size. Finally, I've decided to get it done. I was trying to get information about the procedure on different websites, when I found the ad of the Budapest Plastic Institute. I requested an appointment for a private consultation, and they were so gracious to me, and answered my every question. The personality of my surgeon, Dr. János Gacs was really sympathetic and confident. The surgery came out perfectly, I am delighted with my new breasts, I have regained my femininity. I would like to thank all the employees of the Budapest Plastic Institute for beeing so kind, attentive and helpful, and of course the man, who made my dreams come true, Dr. János Gacs.

I am truly happy, that I decided to choose your institute for the surgery. I'm satisfied with everything: the way you treated patients, the medical attendance, the helpful nurses, but above all, my surgeon, Dr. Gacs! He is a really great surgeon indeed, and what he created is simply fantastic!

Service beyond expectations. Exemplary healthcare. Professional staff, nurses and surgeons. Thanks for their exceptional work!

I am so glad, that I chose your clinic! I was, and still am satisfied with everything. Both the nurses and you were extremely nice and helpful. I could call you anytime, if I got scared of something, or I had a question. My surgeon, well he is truly a "treasure". During my first consultation, they were running a bit late with the appointments. but he didn't forced me to hurry, didn't want to get rid of me as soon as possible, in fact, he answered all my questions, and was very nice and friendly. The job he done on me… I am more than satisfied with the results. It gave me my confidence back! I am greatly thankful for him. In addition, your clinic is easily approachable, and really beautiful!